OK, that got the ladies' attention …!
I have been so busy checking facts, dates and references that, with my brain firmly in the eighteenth century, I forgot to update the website with our publication plans.

 Firstly, I am delighted to say that I was signed up by PeterOwen Publishers, one of the leading independents.  I was the last non-fiction writer to besigned before Peter Owen passed away at the grand age of 89.  He established his publishing house in 1951 and accumulated a record-breaking ten Nobel prize-winners over sixty-five years in business.
Miraculously, they were the first publishing house that I approached but, like those of you who know Nicholson already, they instantly recognised that our hero was in need of a biography.
In Peter Owen's obituary in the Telegraph, he was described as 'bewilderingly eclectic' and a 'champion of the obscure' – given that Nicholson and I are little known (for now), that seems like a pretty good fit.  I shall enjoy being obscure in good company.
The Life of William Nicholson was written 150 years ago and until now, has been available only to historians via a visit to the Bodleian Museum (MSS. Don. d. 175, e. 125), but it is now available to order online and will be in shops in the new year.
So, what has this got to do with Liam Neeson?  Well I couldn't help being just a little thrilled to see his brooding presence either side of Mr Nicholson on the cover of Nobel prizewinner Silence by Shusaku Endo (a recent film by Martin Scorsese).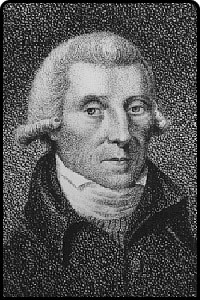 I was too late on the scene to be invited to the film premier, but maybe Liam Neeson could be tempted to audition for the role of Irish chemist Richard Kirwan, founder of the philosophical coffee society?  
Just don't mention that there isn't a movie (yet)!
 #18